Jowetts in Jorvik 2004 has been and gone!
Dates were Friday 4th, Saturday 5th, and Sunday 6th June
More than 100 Jowetts turned up on 4/5/6 June 2004, from all over the UK, for a wonderful weekend in and around York.
A glorious scenic run on the Saturday took cars and their occupants over the Howardian hills for a coffee stop at Hovingham village, where the Estate Management and the locals made us most welcome. (Hovingham was once home to Miss Victoria Worsley who in the 1920s used her Jowett Special to great effect in the trials and freak hill climbs of the day). Pictures from Keith Clements. Here is Peter Tribble's newly-restored Jupiter:-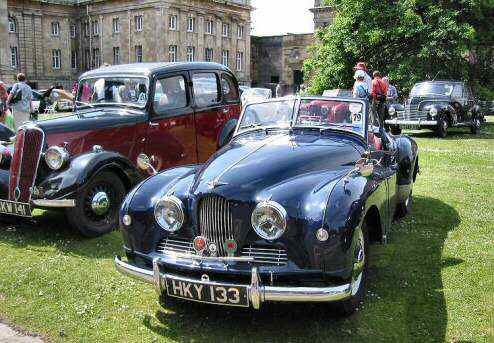 A short hop next to fabulous Castle Howard (and another welcome as warm as the weather), for the concours judging and a chance for lots of Jowett chatter.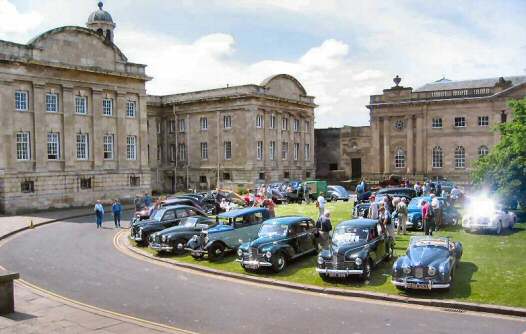 After the prize-giving, another pretty run led the owners back to York nicely in time to freshen up and prepare for the Gala Dinner at the Moat House Hotel. More prizes here, with John and Jackie box winning the number one raffle award - a wide screen telly for those cold Cumbrian winter evenings.
So, all in all, a very full day, but that didn't prevent some members from burning the midnight oil in an attempt to drink the bar dry. They failed!
Sunday again dawned sunny, bright and warm, which was just what the doctor ordered for our static display in the beautiful Eye of York. Thanks to Keith Clements for these three photos.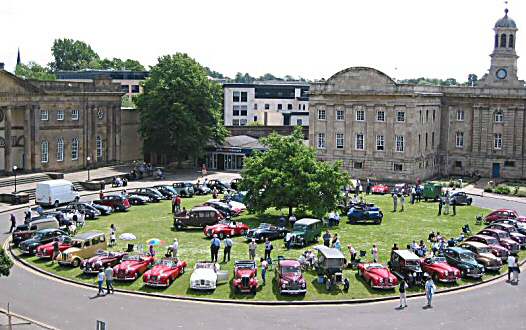 A chance now to visit the city centre with all its attractions, or just laze underneath the old oak tree, dreaming of crankshafts!
A lovely friendly atmosphere surrounded the whole event and many compliments were forthcoming. We now all look forward to the Southern Section's rally in Basingstoke 2005 - best of luck to them; we're assured of another super event. Can't wait!
NE Section Rally Committee
---
||Jowett Car Club website||
||Jowett Clubs||
||Jowett Book List||